Specification

Brand: VMANX

Size: Specifications and sizes can be customized

Product name: Integrated black IML touch panel module

Model: CS.178

Supply: Structural Design, Touch Circuit, Software Development, Transparency, Sensitivity and Graphic Optical Design

Scope of use: suitable for touch products such as automotive air conditioner central control, electric vehicles, smart locks, etc.
1. Integrated black mirror display effect
2. Suitable for home appliances, smart locks, air conditioners, digital, medical beauty equipment decorative panels, etc
3. Protection by specially treated coating film
4. Can achieve electroplating, bronzing, and silver stamping effects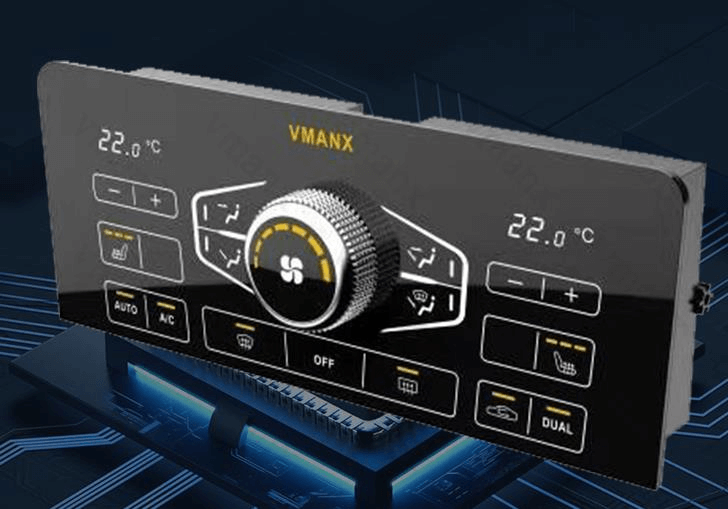 1. Central control of new energy vehicles
2. Electric vehicle instrument
3. Industrial energy storage
4. Solar controller
5. Car charging piles, etc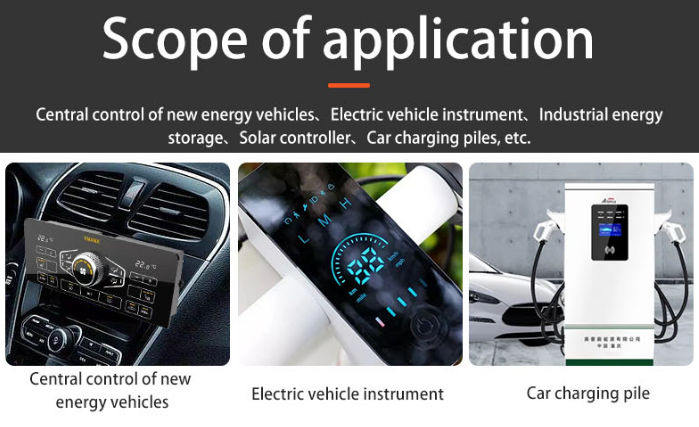 Company Profile
VMANX (Zhongman Enterprise), as a touch electronic R&D, design, and manufacturer, is committed to providing customers with Realize the perfect integration of product appearance layout and function definition. With touch electronics as the core, it provides services from structural design, circuit layout, software development, and testing, production, and assembly. As an R&D and manufacturing enterprise, VMANX cooperates with many well-known brands around the world and has a good reputation.
In the current ever-changing market, VMANX's continued and stable development stems from its professional and innovative capabilities, supporting integration capabilities, and customer-friendly service concepts. The company has established branches and factories in Hong Kong, Shenzhen, Dongguan, and Huizhou respectively. And has agents and distribution partners in major economic zones around the world. Continue to provide customers with thin film sensors , thin film electronics ,touch electronics , touch modules , LED photoelectric products other product design and manufacturing services and grow together with customers.
VMANX is an independent brand of Zhongman Enterprise. The company adheres to the concept of quality first and has passed the ISO9001 quality system certification (CERTIFICATE NO: 47118), IATF16949 automotive product certification (CERTIFICATE NO: 0459928), German vegetable mushroom TUV field certification factory, etc. (REPORT NO.: 22542164_T).