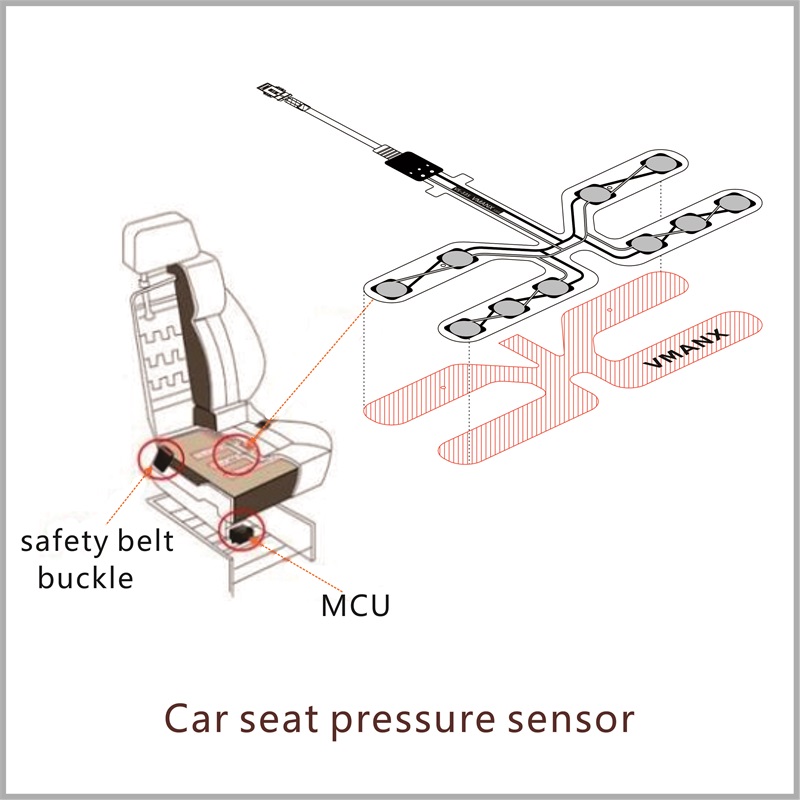 1. The car seat sensor is a thin-film contact sensor. The contacts of the sensor are evenly distributed on the force surface of each seat. When the seat feels the pressure from the outside, a trigger signal will be generated.
2. It is used in car seats and passenger perception systems, such as seat belt alarm sensors, safety airbag sensors, and other purposes such as the driver leaving the seat.
3. When we install this device, it can sense whether there are people on the seat, and the safety gas will not be opened when there is no one, and it can adjust the hardness and leather according to the different shapes of the car seats. Tightness to adjust the shape of the sensor and the sensitivity of the contacts, etc.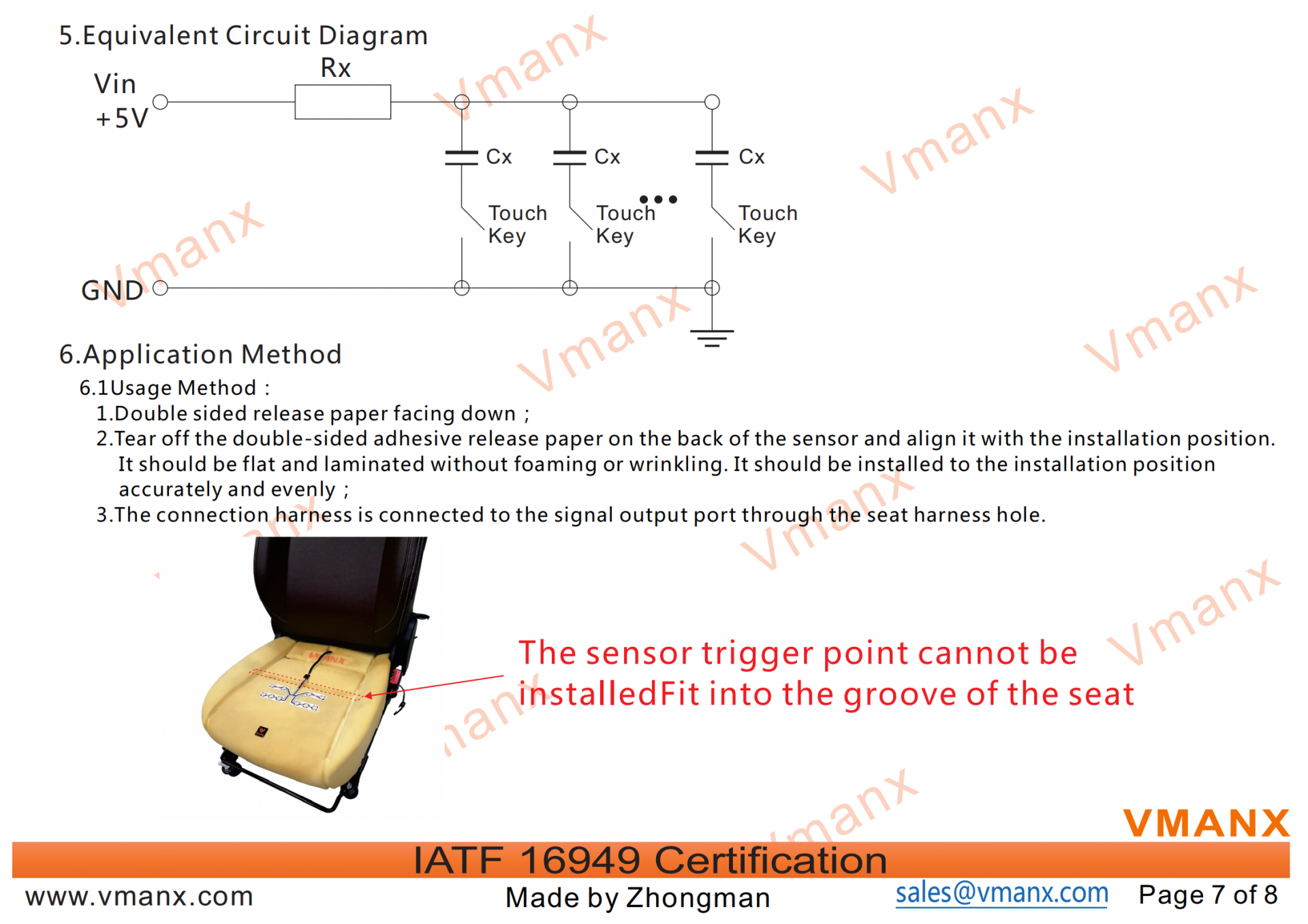 Special Test Weight:
Single Point Pressure Range:<50g 100%Non Conductive
Single Point Pressure Range:>200g 100%Conductive
Connector:According To Customer Requirements

Application Program:
Safety Belt Reminder(SBR)
Taxi Automatic Message Accounting System
Sensors For Airbags
Medical Bed
Massage Chair
Office Chair
Product Description
1. Thin film pressure sensor;
2. When the seat is not sitting, the sensor is disconnected, that is, the resistance is infinite;
3. When the seat is seated, the sensor is switched on, and the resistance is ≤ 100Ω.
4. The thickness of the film pressure sensor can be customized according to customers
Seat Pressure Sensor
1. Safety belt reminder system: It is a system that reminds the passenger of the car when the passenger of the car is not wearing seat belts.
2. Occupant detection system of vehicle safety belt reminder: Installed in the motor vehicle seat, it is composed of the sensing device, a wiring harness, and a connecting device, and is used to judge the occupancy of an occupant on the seat.
3. Detection device: It is a kind of test equipment used to capture the signal of the sensing device and reflect the occupancy status of the occupant or the non-occupancy of the object detected by the sensing device in the form of sound and light. For example, the occupant occupancy indicator light is on, otherwise, the indicator light is off.
4. Detection: When the sensing device detects that the seat is occupied by an occupant, the detection device indicates the occupant occupancy status.
5. Non-detectability: When the sensing device detects that the seat is not occupied by the occupant, the detection device indicates that the object is not occupied.
Working principle: The detection system consists of an electronic control unit (ECU), a seat belt reminder device (SBR), and a seat belt lock. It can detect the occupancy of passengers in the seat and the non-occupancy of objects, and decide whether to turn on the lights or sound warnings to remind passengers to fasten their seat belts.